Cracow, Apartments in Episcopal Square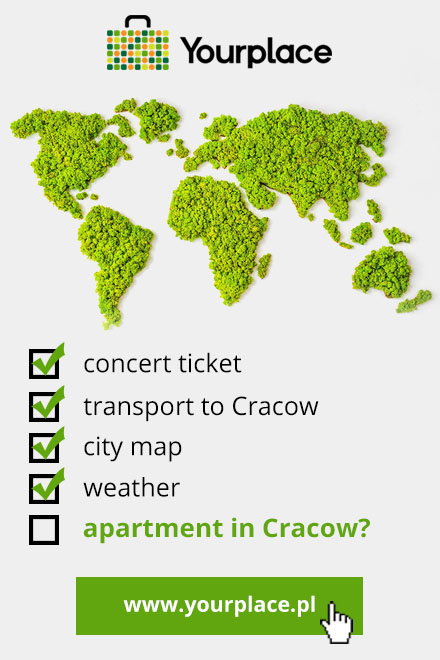 The apartment complex at Biskupia Street is located in the very center of Cracow, in a very safe and quiet neighbourhood, far from the noise of busy streets. The apartments situated in renewed renement houses from the beginning of the 20th century provide a unique atmosphere during your stay.
The charming setting of the apartments combines modern innovation with a comfortable space. The central location in Episcopal Square allows easy access to all of the city's main attractions (the Main Square is 7 just minutes away), the shopping center Galeria Krakowska and the Old Town with its beatiful historic architecture are in close vicinity.
The things that are most worth seeing in your free time while staying in our rental apartments in Cracow are the city's cultural monuments which include St. Mary's Basilica, Cracow Cloth Hall and, located just a few minutes away, the Wawel Castle. There are also many of Cracow's famous restaurants, coffee shops and entertainment spots to visit. Renting an apartment near center, at Episcopal Square ensures not only comfortable living conditions, but also a wide selection of possibilities worth making use of while on your short of long stay term Cracow.
Biskupia Apartments
Biskupia Accommodation Cracow has been renewed to meet the highest standards of living and decorated in a consistent, unique style. The spacious, new apartments ensure comfortable lodgings and include a kitchenette equipped with a complete set of appliances and kitchen utensils. The tenants have access to a refridgerator, stovetop and microwave. The opportunity to use various household articles allows one to feel free and comfortable in expat housing. The bedroom includes a comfortable bed and a designated area for work.
An additional luxury is the balcony with a beautiful view of Cracow. Satelite television and wireless Internet which allows fast net surfing, checking your e-mail or participating in video calls. YourPlace luxury apartments are perfect for your short term stay. We offer a wide selection of additional Apartments, such as transport from Balice airport or Cracow Main Station, as well as organising tours to the most popular tourist attractions.
The original housing and best quality, top rated apartments are for everyone who wishes to explore Cracow, learn about the city's history and are looking for apartments near center, in the best possible location.