Corporate housing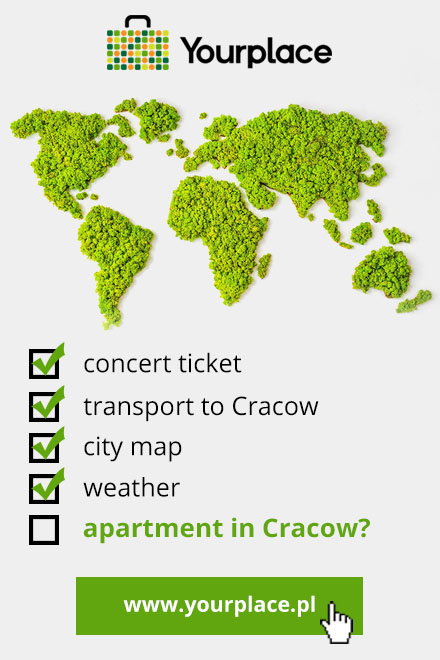 Our corpo booking of apartments suitable for companies is a complex offer, which enables our guests to use all household facilities without leaving your accommodation. We offer luxurious apartments for all your business travel needs, where you can hold business meetings, but also rest and relax after a hard day's work of meetings. Our offer of corporate housing includes apartments near Main Square in the center of Cracow with excellent transport to the most important locations in the domain of the city's business industry. High quality service and our organisational skills of your business travel and free time will amount to an unforgettable time spent in our new apartments in corporate housing tailored to our entrepreneural clients' needs.
Apartments for groups of friends
Our apartments for groups of friends are spacious, top rated apartments in which you can freely relax. The additional space which two bedroom apartments Cracow have to offer is what constitutes luxurious apartments, created for your comfort. Our cheap apartments are expat housing of the highest standard, perfect for your long stay accommodation Cracow, as well as short term stay needs. All our apartments for groups include access to multi-channel television and wireless Internet.
Apartments for families
Our offer of spacious, quiet location apartments for families include all necessary facilities to make your short term stay comfortable and pleasant. All of our serviced apartments for families in Cracow are equipped with a seperate kitchen or kitchenette which gives the possibility of cooking at any time of day, allowing you to enjoy your family vacation according to your personal plans. Our rental apartments offer various degrees of safety and privacy for our guests. That is why our clients can enjoy maximum pleasure and privacy of their short of long stay accommodation Cracow.
Apartments for groups and indivual students
Housing for students includes apartments near Main Square and in otherpopular tourist and entertainment locations in Cracow. Step out of your cheap accommodation Cracow to be transported into the center of entertainment. Cracow is a city that never sleeps. This city is filled with restaurants, pubs and coffee shops in which you can pleasantly spend your time. Our cheap apartments near Main Square are the perfect offer for students, who expect a different standard than in luxury apartments of hotel rooms.
Housing for schools
Top rated apartments for schools is housing in the city center, near Old Town which is the heart of tourism and culture of Cracow. An apartment near center is the perfect choice of apartments for groups on school trips and vacations. Rental apartments for schools in the city center create the best experience of exploring the medieval city of Cracow, leaving you with an unforgettable memory of sight-seeing and enjoying this histociral city. After an intense day of wandering around Cracow's many tourist attractions, your serviced apartments will constitute a comfortable and functional rest. We offer cheap apartments for groups of 8, 10, 12, 15, or even 20, in one location.
Boutique apartments for couples
If you value comfort and privacy during your stay in Cracow, our quiet location apartments for couples is the best option for you. One bedroom apartments Cracow city center - your place to rest, relax and enjoy a romantic stay. Boutique apartments for couples are located in charming areas of the city, allowing you to enjoy walks in the historic parts of the city, filled with many wonderful coffee shops and restaurants. One bedroom apartments Cracow are the perfect place to spend precious time with your other half while enjoying luxurious apartments with their peacfulness, intimacy and comfortable conditions. You can enjoy our spacious, beautiful and functional self catering apartments for couples - our boutique apartments ensure your safety, comfort and privacy.