Luxury Apartments in Cracow
Luxurious Apartments in Cracow is most of all the perfect location, high quality of all interiors and a comfortable, functional and well thought through arrangement of rooms.
One bedrooms apartments Cracow which are available in our offer are located near the city center which enables easy and fast access to all of Cracow's most attractive places. In our offer you will find one and two bedroom apartments Cracow in different areas of the city:
- apartments near Main Square,
- apartments near airport Cracow Balice,
- apartments near Old Town (Cracow Cloth Houses, Wawel Castle, St. Mary's Basilica, Barbican).
The great location of our rental apartments in the center of Cracow or the Kazimierz neighbourhood ensure great public transport to all the main tourist attractions of the city.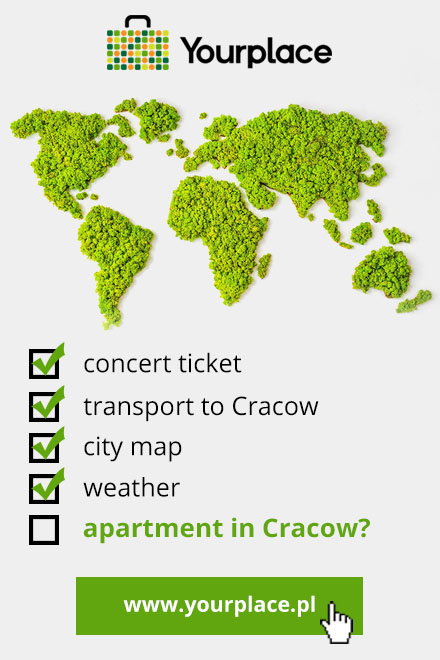 You can rent our luxurious apartments in Cracow with a spacious balcony, well equipped kitchenette, air conditioning, television, free WiFi, parking space in an underground car park or a city parking lot near the apartment. Some of our corporate housing as well as serviced apartments for individual clients are located in buildings with elevators, for your convienience! Most of the information about the facilities in our surprisingly cheap apartments can be found in the reservation search on our website. Our unique website and search engine allows you to browse through our boutique apartments, where you can choose from various locations and preferred equipment - both for short and long term stay Cracow.
Accommodation Cracow
Our serviced apartments for your short term stay in Cracow is directed at people on business travel and for those, who are looking to spend an unforgettable time in our beuatiful city with their friends of family.
The perfect location of our self catering apartments near Cracow's most popular, historical sites (Wawel Castle, Town Hall, Cloth Hall, Cracow Main Square, Barbican) enables you to freely benefit from all of our city's main attractions. You will have no trouble with getting to the city's famous sites or local restaurants, bars, operas or theatres.
The close vicinity to various forms of well functioning public transport will replace the need for using a car, which you can safely leave at one of our car parks for the duration of your stay. Cracow's public transport will allow you to reach any part of the city without problems or difficulties. Renting one of our quiet location apartments in Cracow enables you to rest, relax and explore the most charming places in the city.
In our offer, you will find high quality expat housing in Cracow with a guarantee that we will tend to your individual needs and preferences. We try our hardest daily to ensure that your stay with us is a most enjoyable experience which will encourage you to visit us again or enjoy our short and long stay accommodation Cracow of a higher standard. We also encourage you to try our luxurious one bedroom apartments Cracow.
Great location, functionality and aethetics are the main qualities which we look for when choosing lodgings to add to our offer. We are the best option for people who expect more when choosing rental apartments: an elegant and modern design of our interiors of every apartment near center of Cracow city will leave you rested and content.
One or two bedroom apartments Cracow with elevator access are available for the disabled. Some of our new apartments allow guests to visit with pets (small dogs and cats). In such cases, we ask for a prior contact.